Watch Dream Big
Description
The mantra of ambitious girls who want to achieve their goals with passion: Work hard and dream big!
With its well-rounded dial shape, its leather strap and its lovely details, the VeryMojo watch becomes the essential feel good accessory to enhance your outfit. We love the girly and punchy message printed in the dial with its modern letterpress and blue color. Fall for this unique watch and its chic style and affirm your personality and your desires on your wrist.
Message of the watch: Work hard and dream big ! 
Product Details

Japanese quartz movement with three hands
Silver stainless steel case with hardened mineral crystal
Dial dimensions: diameter 34 mm, thickness: 8 mm
Dial color: white, black and blue
Silver hands, second hand blue
Bracelet, 16 mm width, thickness 3 mm
Waterproof to 50 meters (5 ATM)
Leather strap :Avoid contact of the leather with water
Mesh strap : water friendly 
Nato strap : nylon, water friendly 

Delivery

Warranty
You will also like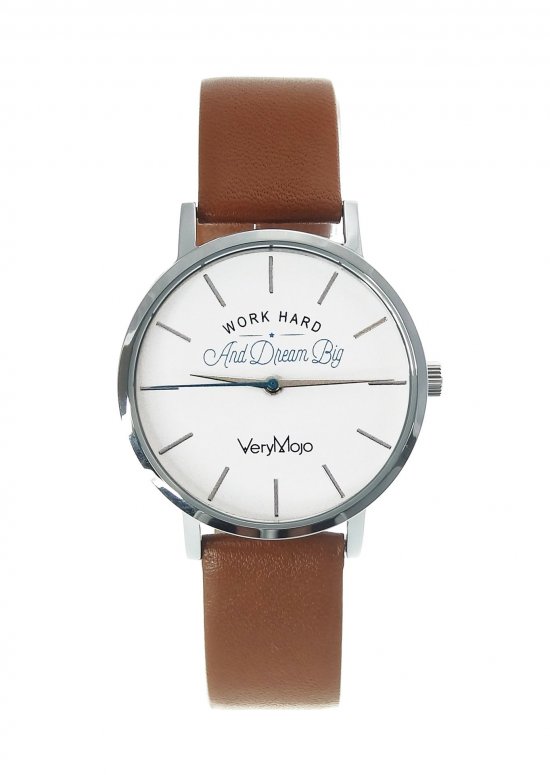 -50 %
Watch Dream Big
89,00 €44,50 €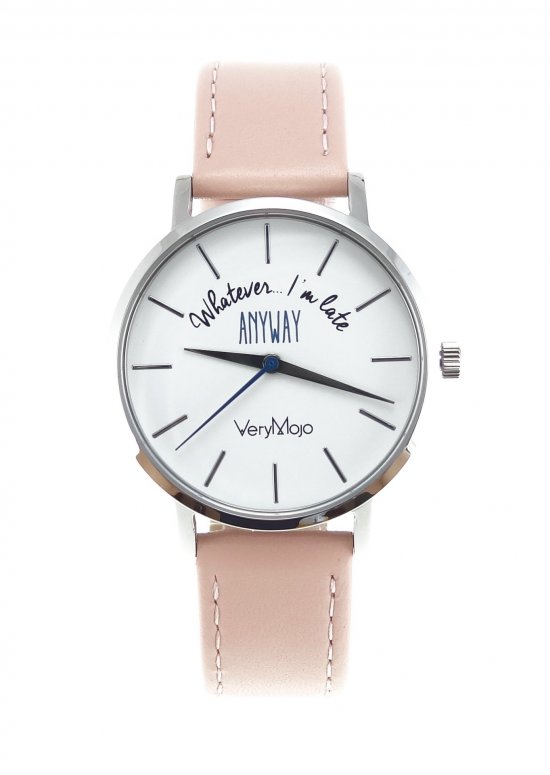 -50 %
Watch Whatever
89,00 €44,50 €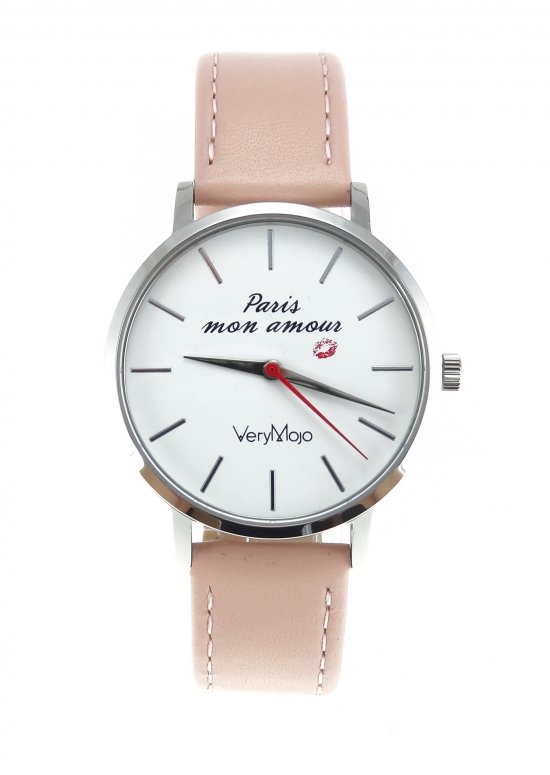 -50 %
Watch Paris mon amour
89,00 €44,50 €